Wyndham Hotel Group's Ramada Brand Forges Eastward in Canada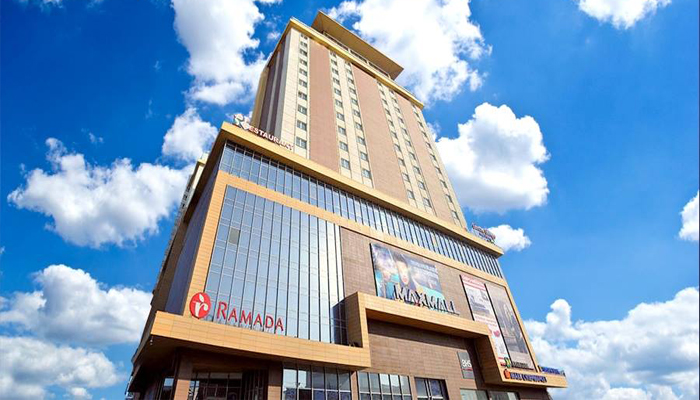 Wyndham Hotel Group today announced an agreement with Canalta Hotels to develop 20 Ramada hotels over the next 15 years, growing the brand's Canadian footprint by approximately 25 percent.
The agreement expands Wyndham Hotel Group's existing successful relationship with Canalta, which has already resulted in 39 hotels throughout Western Canada in the last 12 years. The 20 new anticipated hotels will be located throughout Ontario, Quebec, Nova Scotia, New Brunswick, Newfoundland and Labrador, and Prince Edward Island.
"We have been working with the team at Canalta for more than a decade and together we've made Ramada a familiar place to stay for travelers in Western Canada," said Chip Ohlsson, Wyndham Hotel Group's chief development officer. "Relationships like this one, with a company that believes in the power of this vibrant brand, are an incredibly valuable part of our continued growth."
Cultivating strong relationships with both major developers and individual entrepreneurs is a foundational element of Wyndham Hotel Group's growth strategy. With a diverse portfolio of brands conquering markets all over the world, the company actively seeks developers who are excited to grow together.
"Ramada is one of the most recognized hotel brands in the world, and thanks to our continued success in Western Canada we know travelers will welcome the familiar pops-of-red in their favorite cities as we expand eastward," said Cam Christianson, president of Canalta. "The team at Wyndham Hotel Group champions our success and expansion, so we are confident that growing with them is the right move."
Wyndham Hotel Group boasts a robust pipeline of 46 hotels with more than 4,000 rooms in Canada for 2016 and beyond, gearing up to surpass 550 hotels in the country. Currently, 11 of the company's 16 hotel brands have a presence in Canada, including Ramada®, Baymont Inn & Suites®, Days Inn®, Dolce Hotels and Resorts®, Howard Johnson®, Knights Inn®, Microtel Inn & Suites by Wyndham®, Super 8®, Travelodge®, Wingate by Wyndham® and Wyndham Garden®.
With more than 800 mid- and upper-midscale full-service hotels spanning 63 countries, Ramada's deep passion for delivering meaningful hospitality shines through its charming pops-of-red at every hotel touchpoint. Guests choose Ramada because it's one of the few hotel brands offering full-service hospitality around the globe. Most hotels feature an on-site restaurant, lounge or complimentary continental breakfast, as well as meeting rooms, business services, fitness facilities and Wi-Fi. Guests know they can venture to the edge of the earth, or simply to the edge of town, always finding familiarity in Ramada.
About Wyndham Hotel Group
Wyndham Hotel Group is the world's largest hotel company based on number of hotels and is one of three hospitality business units of Wyndham Worldwide (NYSE: WYN). As both a leading hotel brand franchisor and hotel management services provider, the company's global portfolio consists of nearly 8,000 hotels and approximately 679,100 rooms in 73 countries under the following brands: Dolce Hotels and Resorts®, Wyndham Grand®, Wyndham Hotels and Resorts®, Wyndham Garden® Hotels, TRYP by Wyndham®, Wingate by Wyndham®, Hawthorn Suites by Wyndham®, Microtel Inn & Suites by Wyndham®, Ramada®, Baymont Inn & Suites®, Days Inn®, Super 8®, Howard Johnson®, Travelodge®and Knights Inn®. Wyndham Rewards, the company's guest loyalty program, offers more than 45 million members the opportunity to earn and redeem points at thousands of hotels across the world. For more information, visit www.wyndhamworldwide.com.